Postgraduate @ MMU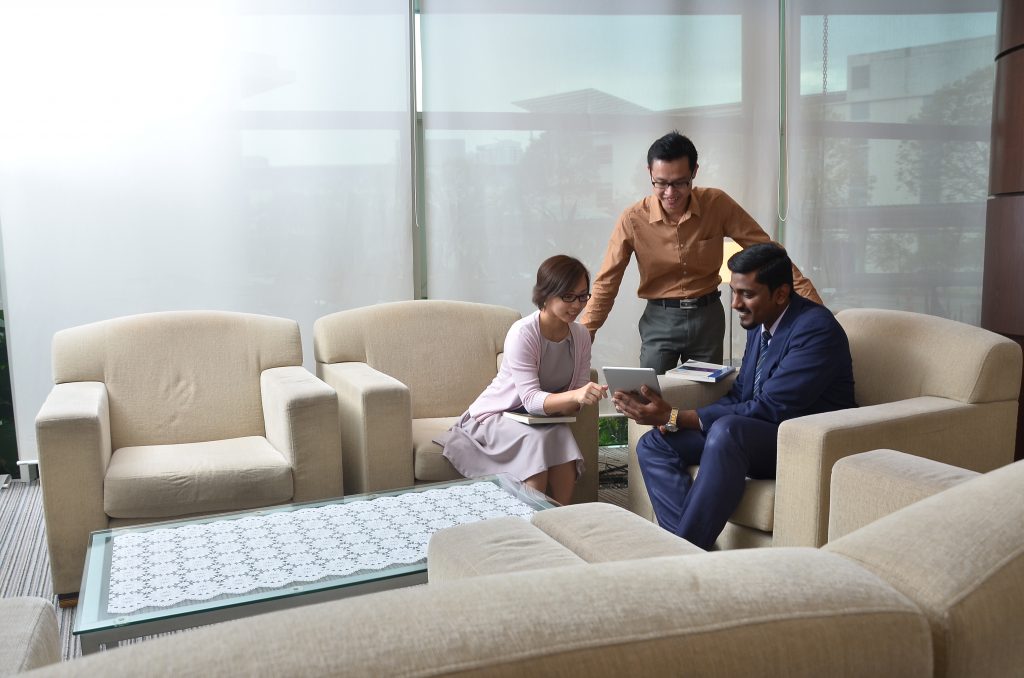 Doctorate of Business Administration (DBA)
A Doctorate degree in Business Administration (DBA) is the highest level of academic degree available for ambitious and dedicated professionals. MMU offers the DBA program that provides professionals and executives with advanced tools and research skills needed for strategic planning and decision making. Graduating from MMU with DBA program demonstrates the highest level of commitment to continual learning, leadership excellence and professional development. Through MMU-DBA qualification, candidate can not only enhance the skills and knowledge that make significant contribution to the corporate world, but also to become professionals in higher education sector. This program is offered by the Faculty of Management and designed in such a way that facilitates the transition towards a new career by developing a comprehensive understanding of business discipline and essential research methods. The program offers a mixed mode programme with a combination of coursework and DBA dissertation that emphasizes industry-based research. The program is 83-credit hours designed for individuals who wish to pursue graduate study either on a part-time or full-time basis.
---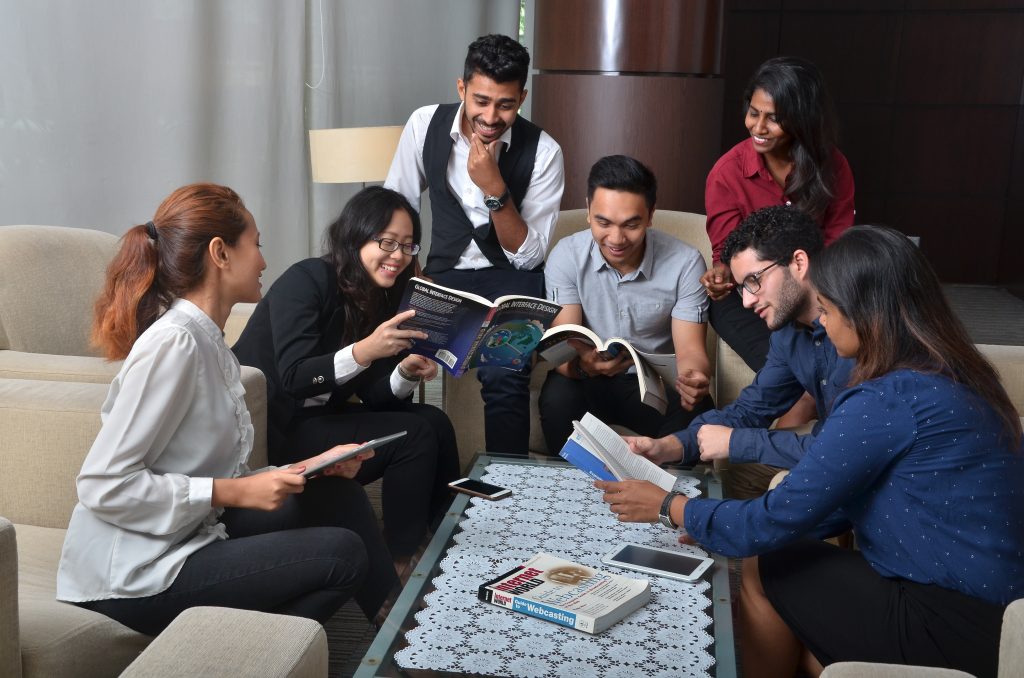 Master Business Administration (MBA)
MMU's MBA program equips individuals with the required knowledge and skills for career advancement in the digital economy. Our MBA program is suitable for those looking for improving personal and professional growth, career transition, and industry exposure and networking. The active and flexible learning environment, outside classroom activities and industrial visits will not only enhance your analytical, business, digital and soft skills but also deepens your knowledge in business management and your area of interest (analytics, finance, marketing, human resource management, etc.)
---
Master of Computer Science (Software Engineering and Software Architecture)
Master of Computer Science in Software Engineering and Software Architecture is a Master programme by coursework, offered by Faculty of Computing and Informatics. Although the name of the programme reflects its specialization in software engineering, Master of Computer Science in Software Engineering and Software Architecture is constantly reviewed to ensure that the programme is kept abreast with new technologies and the needs of the industry from time to time. For example, new electives such as Security in Computing, Data Mining and Analytics as well as High Performance Computing for Big Data were introduced in line with the advancement of CyberSecurity and Big Data. Candidates pursuing this programme have an advantage of getting exposure to other computer science fields apart from software engineering field.
---
Master Programmes (Engineering) (By Coursework)
Master programmes by coursework offered by the Faculty of Engineering. Each of this programme has its unique aims whereby M.Eng Tele aims to provide a formal framework for professional development of working engineers so that they can update their knowledge and upgrade their competency in the telecommunications field. A special elective subject, Special Topics on Emerging Technologies & Standards, has also been designed to enable the students to acquire more up-to-date knowledge on any new emerging technology or standards. M.Sc. EBM introduces candidates to a broad range of management and business techniques, as well as equip the students with the skills in managing complex business problems faced by technology and engineering companies. The programme covers both business and technology subjects. MEEE provides specialization in three areas – Microelectronics, Photonics and Electric Energy Management. It aims to equip working electrical and electronic engineers and technologists with updated knowledge and skills to cope with the rapidly evolving world, and leads to more employment and advancement opportunities.
---
Master of Multimedia (E-Learning Technologies) (By Coursework)
Master of Multimedia (E-Learning) Technologies is a Master programme by coursework, offered by Faculty of Creative Multimedia. Students undertaking this course will discover the possibilities of new technologies for innovative learning and become familiar with the structures, functions and dynamics of a variety of e-learning systems.
Objective of the programme is to develop experts in an e-Learning environment as an effective force in education and training, having the capability of developing multimedia and Internet-based Instructional Design to meet individual learner needs and core learning goals.
---
Faculty of Management
Master of Philosophy (Management) and Doctor of Philosophy (Management) are research programs offered at the Faculty of Management. Our research program equips you with the knowledge and research skills needed for conducting research in the area of your interest (i.e. accounting, auditing, business, banking, corporate governance, economics, finance, HR, IT Management, marketing, organizational behavior, quantitative finance, taxation, etc). Supervised by active and reputable researchers and supported by excellent research facilities, you will get to experience an incredible research journey from attending research-intensive workshops and international conferences and publishing research articles in international journals to winning research awards and thus becoming a successful researcher.
---
Faculty of Business
The Master of Philosophy in Management by Research programme aims to develop the necessary research techniques and skills of candidates to complete their academic research in the various areas of Management. This programme aims to allow candidates to carry out independent academic research in their areas of interest related to management under the excellent academic supervision. All candidates are expected to complete three courses during the first year to develop their advanced research skills for the successful completion of this programme. Career opportunities in academia, research institutions, private and government organisations are possible upon successful completion of the course.
The programme places greater emphasis on contemporary research topics and thus enable candidates to be highly innovative and creative in their field of research. Candidates have the opportunity to work closer with Faculty's research centres participate in workshops and seminars.
---
Faculty of Computing & Informatics
The M.Sc. / Ph.D. in IT (By Research) programme is an exciting graduate programme that offers its students the prospects of working on cutting-edge research in a wide spectrum of technological areas. It encompasses the latest research findings, both applied and fundamental. We believe in nurturing and inspiring our graduate students to excel in research and prepare them to confidently approach their IT/research career.
The areas for graduate studies, by research, include (but not limited to):
● Artificial Intelligence
● Natural Language Processing
● Image & Video Processing
● Computer Vision
● Data Science / Data Analytics
● Blockchain / IoT
● CyberSecurity
● Software Engineering and Architecture Multimedia Systems
● Information Systems Engineering
● Human Computer Interaction / Interaction Design
● Learning Technologies
---
Faculty of Information Science and Technology
The faculty offers two accredited postgraduate programme by research, namely Master of Science (Information Technology) and Doctor of Philosophy (Information Technology). The research programmes are designed for students who wish to pursue an academic or industrial career in IT. The programmes equip students with knowledge and skills to solve fundamental problems in ICT and to meet the needs and demands of the society. Following are areas of study for both the research programmes:
1) Security Technology
2) Cryptography
3) Cloud Computing and IoT
4) Artificial Intelligence and Machine Learning
5) Computer Vision
6) Wireless Communication and Networking
7) Information Systems and Data Analytics
8) Speech and Signal Processing
9) Human Computer Interaction
10) Natural Language Processing
---
Faculty of Engineering
The postgraduate students from the Faculty of Engineering, Cyberjaya Campus carry out their research across the different areas of engineering which include telecommunications, image processing and optical engineering. Faculty staff members are very active in research activities as elaborated in the subsections below. There are 5 research centres in the faculty, namely the Centre for Wireless Technology, Centre for Advanced Devices and Systems, Centre for Electrical Energy and Automation, Centre for Digital Home and Centre for Optical Fibres. These research centres serve as platforms for research activities and discussions, and are very important for nurturing a vibrant research culture.
---
Faculty of Engineering & Technology
Research and development is an extremely important element in FET's continuing pursuit for excellence. The process of discovering new founded knowledge and communicating the new findings to academia has become an integral part of the learning community. A number of research areas have been identified as focus areas that are deemed important to MMU. Our research program equips you with the knowledge and research skills needed to innovate in the area of your interest (i.e. Intelligent Robotics, Remote Sensing, e-Health, Green and Sustainable Engineering, 5G, Machine Vision, Intelligent Systems, IoT and many more). These are the critical technologies that are the foundation for many products and services. This programme assures you an opportunity of extensive training in research under supervision so that you are capable of working innovatively in your selected major.
---
Faculty of Creative Multimedia
Faculty of Creative Multimedia (FCM) focuses on research areas covering topics in Design & Creativity, Animation & Visual Effects, Advertising Design, Virtual Reality, Video, Film Production & Cinematography, Interface Design & Product Design, Media Arts, Multimedia Learning & E-learning, Interaction Design, Sound and Music, Visual Communications & Graphic Design, and Media, Culture & Humanities. FCM is also interested to venture into other areas for the improvement of knowledge and skills in the field of creative multimedia.
---
Faculty of Law
Our post graduate programmes LLM by research and PhD draw on the research strengths of the faculty's academic staff who are active researchers in a wide area of national and international issues, legal reform and development. We are committed to providing the very best learning experience for all our students in a stimulating, supportive and research-led environment.
Our LLM by research and PhD programmes allow maximum flexibility by allowing the candidate to choose a topic of personal interest. Careful guidance is given throughout. The close-knit research community, offers, continuous support and with the advantage of small-group teaching, there is scope to explore topics in depth and nurture and hone research skills to realise one's full potential. Additionally, our strong links with the legal profession, judiciary, AG's Chambers and industry will enable you to grow your networks and enhance your employability in preparation for a successful legal career.
---
Find out more on our Scholarship offer to you via https://www.mmu.edu.my/financial-assistance/