Our mission is to inspire inquiring minds through innovative learning and research
CALLING FOR NEW INTAKE
Find out all the information you need to enroll for any of our courses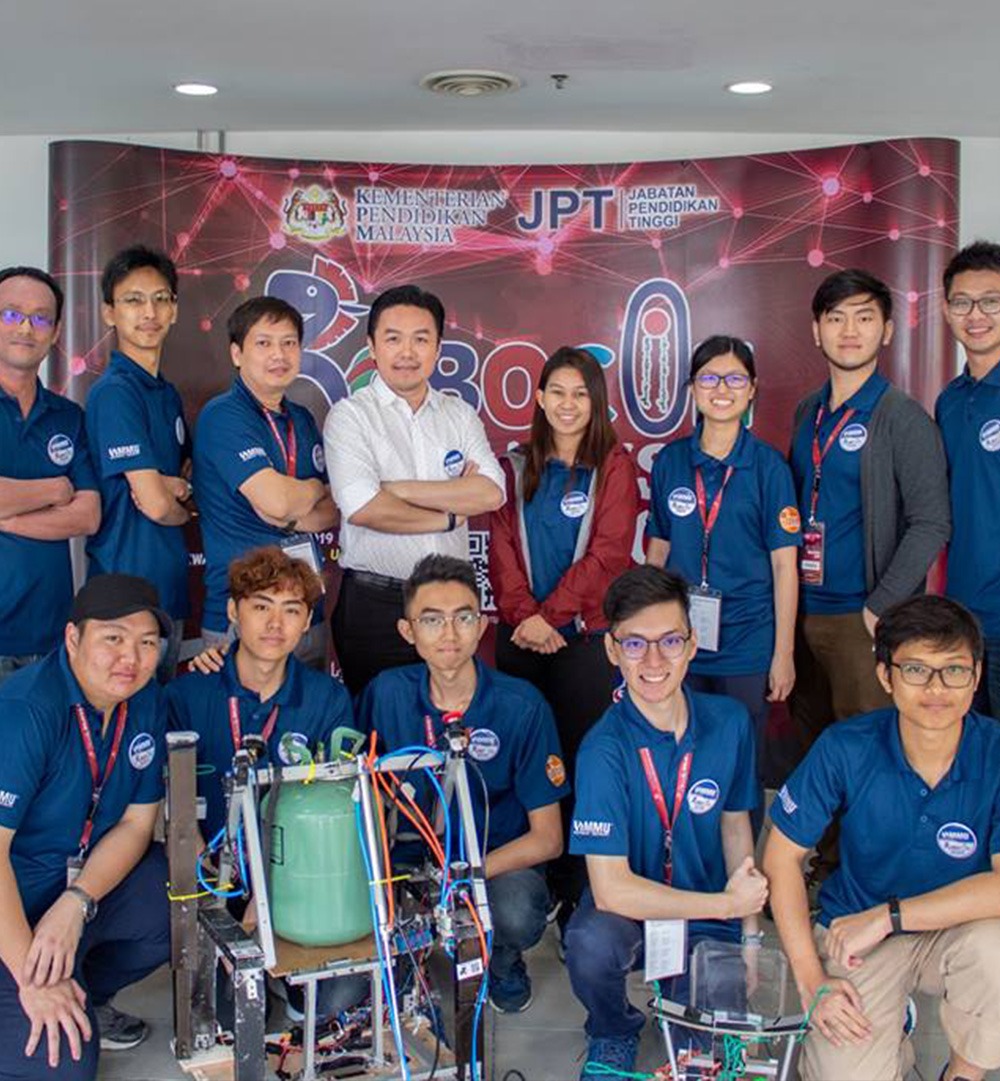 WHAT'S NEW
FROM OUR ALUMNI
FET Alumni as the Technical Advisor for MMU Melaka Robocon Team
Congratulations to MMU Melaka team from FET for winning consolation prize after 3-days of grueling matches in Robocon Malaysia 2019. The team members and their advisors had poured in months of strenuous work to build two robots that gave consistent performance.
Heartfelt thanks to the MMU top management for their support and we were honoured to have our President and the Dean for gracing the last day of the contest and witnessing our proud moment on stage.
Special thanks to our alumni, Mr. William Hii How Hsin (Class of 2002) and Mr. Lee Chee Cheong (Class of 2008) for volunteering their time and effort in guiding our team, and also to our alumni Mr. Raymond Lock Soon Hong (Class of 2008) that is currently in IFM Asia Regional Office for sponsorships.