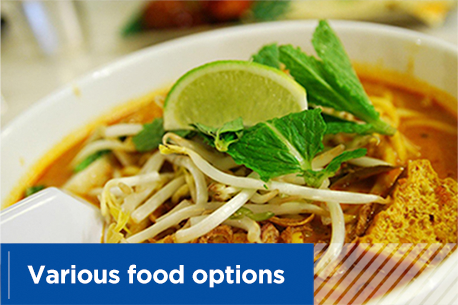 Malaysia is one of the world's best destination for a gastronomical adventure. With its eclectic mix of cultures and races, a wide range of cuisines that are also halal and vegetarian are available easily, with dishes such as Nasi Lemak and Roti Canai halal hailed as local favourites.
---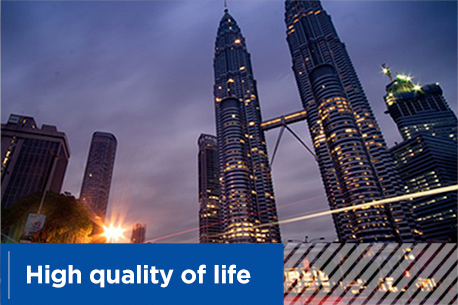 With modern public transportation systems and highly interconnected highways, getting around Malaysia is fairly easy. Malaysia is also with state-of-the-art healthcare medical facilities, vibrant parks and world-famous shopping malls that are sure to guarantee it as a great place to live.
---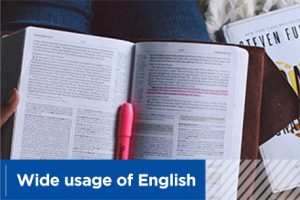 English is the second language for many Malaysians, and most signages and government information that you would need are available in the language. Private English language courses are also widely accessible with affordable fees.
---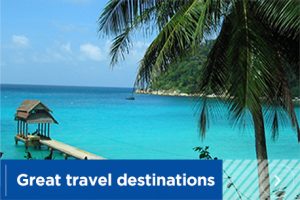 All work and no play? From idyllic islands to towering skyscrapers, Malaysia's best tourist spots are only a flight or a bus trip away. With its tagline "Malaysia, Truly Asia" the country offers something for everyone that will surely satisfy even the most discerning travellers.