Microcredential
---
What is Micro-Credential?
he economy demands continual lifelong and life-wide learning of all adults to remain employable, adaptable, and productive. A digital certification of assessed knowledge, skills and competencies in a specific or narrow area of study and/or practice. A component of an accredited programme or stand-alone courses supporting the professional, technical, and personal development of the learners.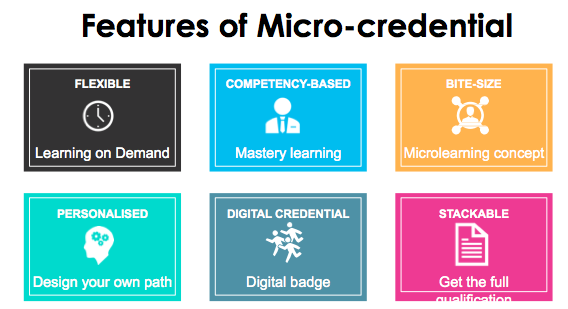 Principles of a Good Micro-credential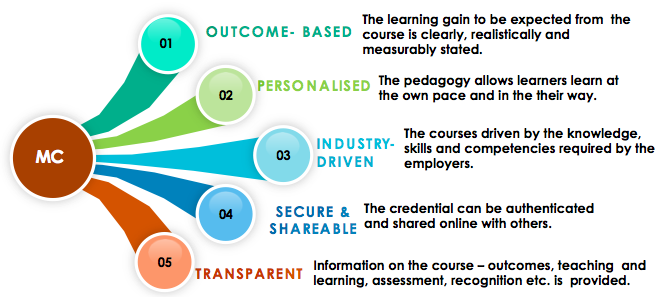 Roadmap of an employee taking microcredential course to be awarded an MBA at MMU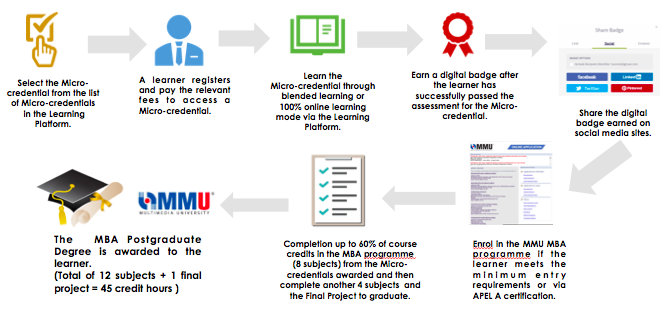 How it works?