MMU Publication
Get the latest news and updates on achievements, events and activities at Multimedia University (MMU) through our publications. MMU Bulletin is a newsletter that feature latest news and activities, while the annual publication is a yearly compilation of happening and stories at MMU.
MMU BULLETIN
---
Hive Buzz – Issue 01/2021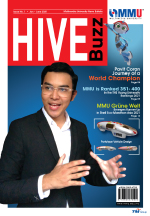 Click to view
The inaugural issue of Hive Buzz is a biannually newsletter that provides a compilation of news and happening in the campus.


Download HERE
ANNUAL PUBLICATION
---
The Story of 2020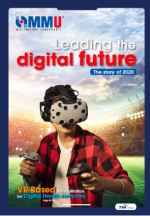 Click to view
This publication highlights MMU's achievements, initiatives and developments for the year 2020. It also compiles the activities and efforts in continuing to gives the best for our internal community as well as our society.


Download HERE
MMU SUSTAINABLE DEVELOPMENT GOALS REPORT
---
MMU SDG Report 2020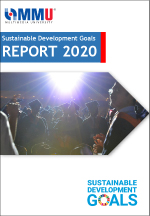 Click to view
MMU Sustainable Development Goals (SDG) report outlines our university's events, initiatives, activities and research publications that have contributed to the United Nation's Sustainable Development Goals in 2020.


Download HERE