Executive Master of Business Administration (Online Distance Learning) [E.M.B.A]
(N-DL/345/7/1099) 07/24 (MQA/SWA12023)
The EMBA programme offers an innovative curriculum for business education with a focus on knowledge and skills to navigate the world of digital transformation.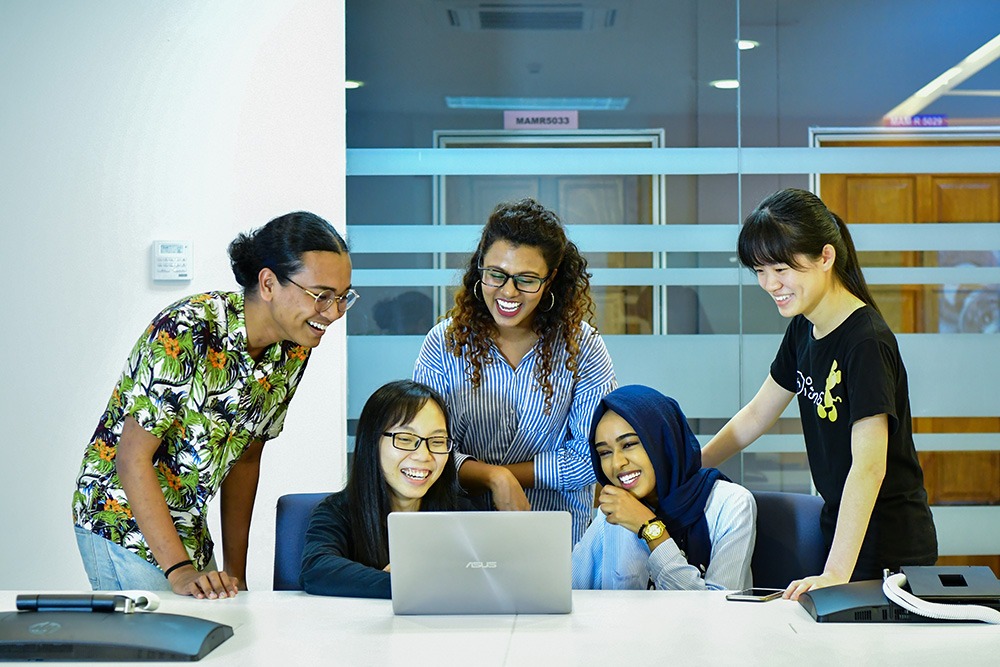 ENTRY REQUIREMENTS
English Entry Requirement:
Minimum overall TOEFL score of 550 (paper-based).
Minimum overall TOEFL score of 80 (Internet-based).
Minimum IELTS (academic) overall band score of 6.
Minimum credit in 1119 English examination.
Minimum MUET overall band score of 4.
Any other equivalent qualification as determined by the Senate.
The English language requirement is waived for the candidates who are natives of and/or have completed their Bachelor's degree from countries that use English as the medium of instruction as well as the first language.
PROGRAMME OBJECTIVES AND OUTCOMES
This programme aims to produce graduates with the following quality after several years of graduation:
PEO1: Graduates who apply contemporary business management knowledge and skills to manage challenges professionally or socially gainful activities.
PEO2: Graduates who exhibit innovative integration of digital tools and analytical techniques in resolving issues in complex problems.
PEO3: Graduates who steer initiatives with strategic leadership skills with high degree of responsibility.
PEO4: Graduates who engage in lifelong learning towards sustainable development in response to the rapid change of technology and global challenges.
Upon graduation, the graduates are expected to achieve or attain the following outcomes:
PLO1: Evaluate advanced theories and concepts of management and business.
PLO2: Resolve complex problems by providing recommendations to business organisations.
PLO3: Organise complex tasks/ operation effectively and flexibly in business field.
PLO4: Demonstrate interpersonal and communication skills for effective communication with diverse stakeholders.
PLO5: Demonstrate relevant digital skills for research/work/study.
PLO6: Interpret quantitative and/or qualitative data to resolve management and business problems critically and accurately.
PLO7: Display leadership skills and responsibility in managing business organizations.
PLO8: Show entrepreneurial mind-set in performing relevant assigned tasks for professional development and personal growth.
PLO9: Perform research adhering to legal, ethical, professional and sustainable practices.
EXTERNAL EXAMINER
Prof. Dr. Azlan Amran
Graduate School of Business, Universiti Sains Malaysia (USM)