Many of our alumni have managed to become innovators and industrial leaders on their own.
At FOM, we are committed to celebrating the success of our alumni's. While they're out there achieving their dreams, we would like to share about their journey to help inspire others. Each member of our alumni has a story to tell, and we're gathering them here.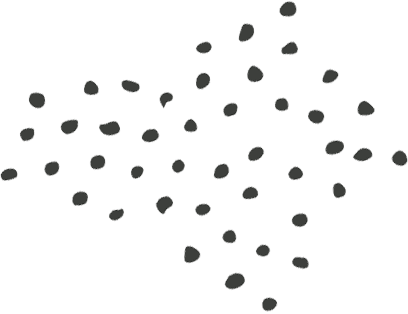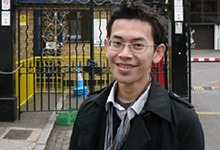 Helmi Ramlee
Senior Economist in Monetary Policy Department of Bank Negara Malaysia

Helmi graduated with a Bachelor's degree in Analytical Economics from Multimedia University. Upon graduation from MMU, he joined Bank Negara Malaysia in 2006. At present, he is a Senior Economist in Monetary Policy Department of Bank Negara Malaysia. He is the manager for Fiscal Advisory Unit, responsible for the surveillance and analytical support in the area of public finance and government liabilities.
In addition to public policy, he was previously responsible for surveillance and research activities in the areas related to monetary developments particularly on inflation and early warning system. He had also served in the monetary policy research section where his main role was to undertake policy and empirical research on various issues related to monetary policy and financial stability.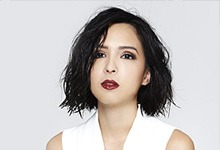 Tan Hui Lin
Managing Director and Founder of Twenty3
Tan Hui Lin, also known as Sherlyn Tan, graduated in 2010 with a Bachelor in Business Administration (Hons.) Finance with Multimedia. Sherlyn is the Managing Director and Founder of Twenty3, an Omni channel fashion brand for women that provides a platform for young emerging local designers to efficiently match their creativity with fast moving fashion industry. She is proud of the fact that she is helping creativeleaning people , who often have to abandon their dreams for more "practical" jobs – to achieve their full potential. She gradually built Twenty3 from a blog shop into a recognisable brand in the industry. It started with a small online store, and has since grown to become one of the largest and most recognisable ecommerce brands in the country. Twenty3 now ships its products to over 40,000 customers from 20 different countries worldwide. She has three retail stores in the Klang Valley.
In 2015, Sherlyn Tan was awarded the Tan Sri Liew Kee Sin Entrepreneurship Award at the Alliance Bank SME Innovatio Challenge 2015, one of the prminent awards for SMEs in the country.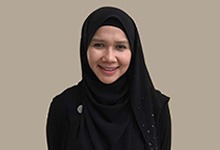 Sharifah Sarah Syed Mohamed Tahir
Head of Strategic Management, Maybank Islamic Banking Group
Sharifah Sarah Syed Mohamed Tahir graduated with a Bachelor of Accounting (Hons.) from MMU in 2003 and an M.Sc. in Finance & Investment from University of Durham, UK. Sarah is currently the Head of Strategic Management, Maybank Islamic Banking Group and is responsible for delivering profit and revenue growth strategies for Maybank Group's Global Banking business; driving business development and expansion plans in key markets as well as championing transformation and productivity initiatives for the business.
Sarah joined Maybank in 2011 to head the International Strategy and Strategy and Finance Divisions. In 2015, she was appointed as Maybank Islamic's Chief Risk Officer overseeing the risk, strategy and finance functions for the Group's Islamic banking business.
Prior to Maybank, Sarah served at several other prominent companies including CIMB Islamic, KPMG Business Advisory, Ansar Finance Group (UK) and Ernst & Young.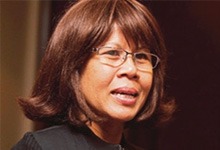 Dr. Jorah Ramlan
Managing Director and Co-Founder of Institute of Strategic and International Studies
Jorah Ramlan graduated in 2009 with a PhD in Economics. She is now the Managing Director and Co-Founder of Institute of Strategic and International Studies (ISIS) Malaysia, an autonomous, non-profit research organisation.
Jorah was involved in numerous projects by government agencies and regional and international organisations. She was a policy advisor, both directly and indirectly, on national, regional and global issues, and a national secretariat/partner for the World Economic Forum on Doing Business in Malaysia, Pacific Economic Cooperation Council, Network of East Asia Think Tanks (NEAT), and Malaysia National Council for Pacific Economic Cooperation.
She assumes numerous roles, namely, the Director of Ramlah Pointon Consultus Sdn. Bhd., a consultant at RamlahPointon Strategy and Policy Consultants, Vice President of Malaysian Economic Association and an Executive Council Member of Women Graduates Association Malaysia.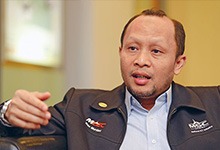 Ir. Wan Murdani Wan Mohamad
Director, Digital Enablement Malaysia Digital Economy Corporation (MDEC)
Wan Murdani Mohamad obtained his MBA degree in 2011. He is a registered Professional Engineer with the Board of Engineers, Malaysia and is currently a member of the senior management team as the Director of Digital Enablement Division at Malaysia Digital Economy Corporation (MDEC). He also serves as a Member of Kelantan State ICT Council.
Wan Murdani started his career with Time dotCom in 1995 as a Telecommunication Engineer and later assumed the post of a Manager in the Transmission Department until 2001. He joined MDEC in 2001, where his primary responsibilities included strategy and planning of telecommunication and broadband services within the Multimedia Super Corridor (MSC) areas. It also include access of MSC flagships broadband, connectivity requirements of MSC-status companies and engagement of ICT stakeholders. Under the fellowship of the previous Ministry of Energy, Communications and Multimedia, Wan Murdani represented the government of Malaysia as the Vice Chairman of Asia Pacific Telecommunity (APT) Study Group for two terms from 2002 to 2007. He successfully led deliberations and dialogues on ICT Users sector at the Asia Pacific region.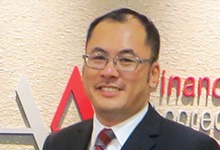 Dr. Eddy Chong Siong Choy
Director of Accreditation, Finance Accreditation Agency Malaysia
Eddy Chong Siong Choy completwd hIs academic cycle in MMU – Bachelor of Business Administration (Hons,) (Management with Multimedia) in 1999, Master of Philosophy (Management) in 2001 and Ph.D. in Management in 2005. Eddy has been the Director of Accreditation at the Finance Accreditation Agency Malaysia since January 2013. Prior to this, he was a Professor and Deputy Vice Chancellor for Academic Affairs and Research at Linton University College.
Being an academic, Eddy actively participated in research and collaborations. He has published international refereed journals, conference proceedings and book chapters. He is also an Editorial Board member of several refereed journals and has been serving as a Programmme Committee member for several international conferences. Eddy has been serving the Malaysian Qualifications Agency (MQA) as a panel member since 2009. He was recently appointed to chair the Panel of Experts for the development of minimum standards for Business Studies programmes and a panel for admission through Accreditation of Prior Experiential Learning (APEL).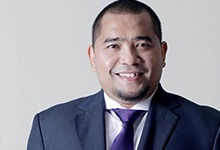 Dato' Dr. Nazri Khan
President of the (MATA), Vice President of Affin Hwang Investment Bank
Nazri Khan was awarded a Ph.D. in Management in 2010. He is currently the President of the Malaysian Association Technical Analyst (MATA), and also the Vice President of Affin Hwang Investment Bank. He was conferred the Darjah Indera Mahkota award by the Royal Highness Sultan of Pahang.
Dato' Dr. Nazri Khan is a licensed equity analyst, with international retail experience, and a Certified Financial Technician affiliated with International Federation of Technical Analyst. He has conducted more than 1000 retail investment functions in Malaysia and overseas. With his vast experience, he has been a stock market commentator in local and foreign mainstream media. He is a full Member of the UK Society of Technical Analyst, and a Board Member of Dewan Perniagaan Melayu Malaysia.
He has been a weekly columnist in Utusan Malaysia and Berita Harian and the leading media stock market commentator in TV3, Astro Awani, Bloomberg, CNBC, The Star, The Edge and Bernama. Currently, he sits on the advisory board of Tengku Ariff Temenggung Asset Sdn. Bhd.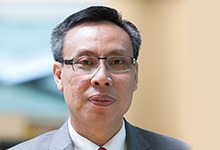 Dr. Amat Taap Manshor
Chief Executive Officer, Finance Accreditation Agency Malaysia
Amat Taap Manshor received his Ph.D. in Management in 2002. He is also the holder and a member of the Chartered Institute of Personnel & Development (CIPD), UK and an Accredited Competency Professional (ACP) of the Institute of Leadership & Management, UK. He is currently the Chief Executive Officer at the Finance Accreditation Agency.
He has over 20 years of experience in human resources management, talent development and education. He has been involved in designing, developing and delivering various HR intervention initiatives, educational and professional training programmes. He had served as the Senior Director at the Asian Institute of Finance. He was also a Dean/HR Consultant at the Business School, Management & Science University, and at the Faculty of Business & Law, Multimedia University.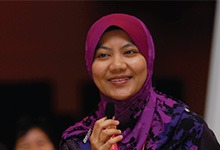 Dr. Niza Adila Hamzah
Mass Collaboration & Network, Knowledge Management, PETRONAS
Niza Adila Hamzah obtained her MBA (Multimedia Finance) in 2002. In 2011, she completed her Ph.D. in Creative Multimedia. She is currently employed by PETRONAS and work on Mass Collaboration & Network, Knowledge Management (KM).
She has gained a wealth of experience in strategising, planning and executing knowledge management including risk management, benchmarking, process improvement, organisational learning, leadership, performance management and KM systems for different organisations – oil and gas companies, multinational corporations, government agencies, academic institutions.
In 2014, she presented a conference paper entitled "Using Communities of Practice (CoP) to Complete the Virtuous Cycle of Improvement" at the American Productivity and Quality Centre (APQC), Knowledge Management Conference, in Houston, Texas. In 2015, she led more than 80 Communities of Practices (CoPs), contributing to cost and time saving in hydrocarbon production worth RM1.2 billion at PETRONAS.