Master of Business Administration (M.B.A.) (By Coursework)
(R/345/7/0668) 03/20 (A11391)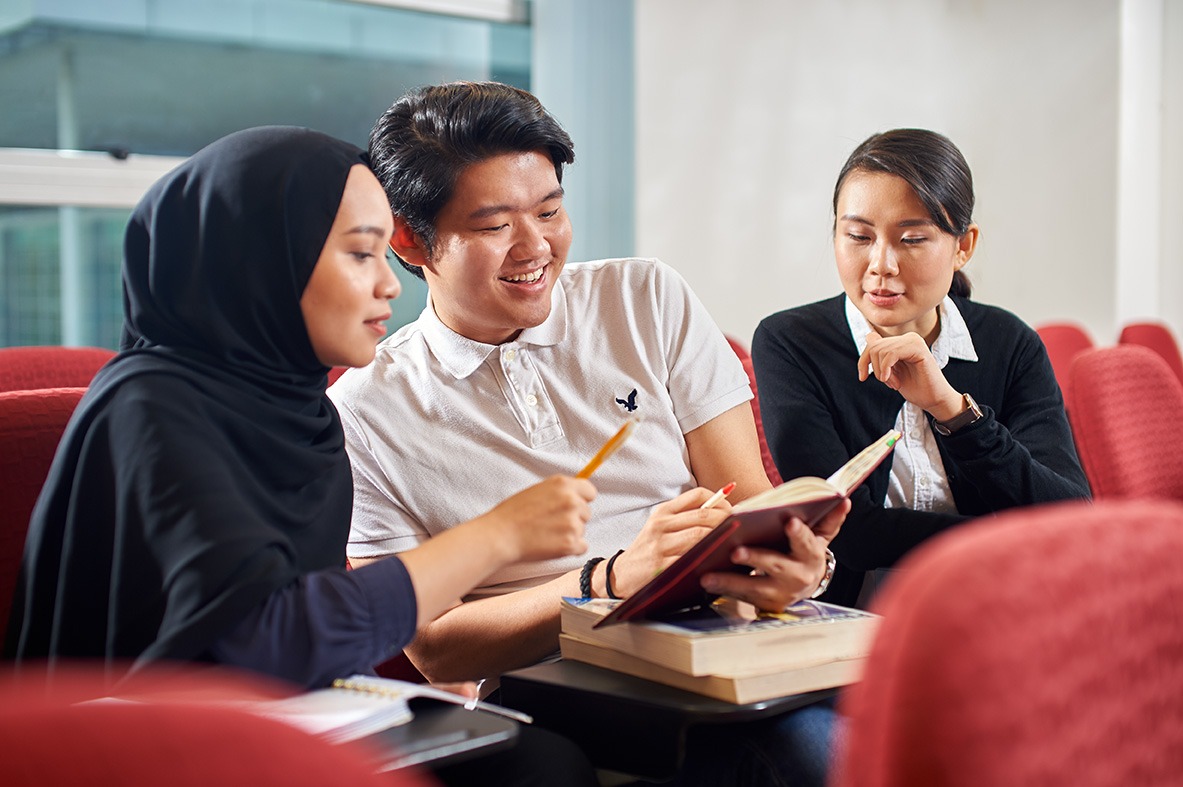 ENTRY REQUIREMENTS
OTHER PATHWAY TO MBA
PROGRAMME OBJECTIVES AND OUTCOMES
Upon graduation, the graduates are expected to achieve or attain the following outcomes:
Demonstrate in-depth knowledge and understanding in business management.
Provide effective/constructive recommendations to manage businesses in dynamic environments.
Organise complex tasks/operations in an innovative manner to accomplish goals.
Demonstrate effective interpersonal and communication skills in negotiating mutually beneficial solutions for all stakeholders.
Demonstrate digital competence and knowledge across business functional areas.
Analyse qualitative and/or quantitative data to support effective decision-making and problem-solving in organisations.
Demonstrate quality of an inclusive leadership with responsibility in teamwork.
Display self-improvement for professional development with entrepreneurial mindset in managing organisational challenges.
Display ethical values, professionalism and humanities in solving business problems.
Unique Selling Proposition
Testimonials
Multimedia University (MMU) has prepared me for every stage of my life, both theoretically and practically. Likewise, my outstanding lecturers at FOM encouraged me to step beyond of my comfort zone in order to prepare for my career path.
MBA at MMU has allowed me to use real world examples and problems rather than made up scenarios. I found all my lecturers from the Faculty of Management (FOM) to be particularly engaging and welcoming in the exchange of ideas and thoughts. I have found that my education has prepared me exceptionally well to advance in my career. Despite challenges of the ongoing COVID-19 pandemic, I have enjoyed both the campus course and online course experiences equally and I believe MMU has succeeded in creating the best of both worlds with the flexible MBA program. Without question, the program from day one to completion offers a wide variety of hard and soft transferable skills which have enormous value and impact on my career. I think it has made me a better leader.
MMU builds platform to meet new prospects with various skill sets and experiences to exchange ideas, enable graduates to not only become creative, but also goal-oriented. In parallel, the adaptation and experience gained has enabled ThinkLEO Sdn. Bhd. develop another paradigm shift in its service offerings to meet current and future demands for both local and global market needs.
I enrolled for the MBA part-time weekend program at MMU Cyberjaya in 2001, while I was just starting out in the family business. The course equipped me with valuable knowledge and tools, transitioning from a fresh graduate in electrical engineering to an entrepreneur. I chose MMU because of its strategic location, course structure and flexibility. MMU remains as one of the best established local private universities for working professionals who want to further their studies for personal growth.
Industrial Learning Partner (ILP)
Mr. Sriram Sheshadri
Head, Supply Chain at Signify Malaysia
Mr. Arthur Sam
Regional Sales Director, South-East Asia, Oceania & India, Ports & Maritime Division, Cavotec Singapore
Ms. Nithya Rajasagaran
Head of Customer Care & Support & Maintenance for USP & WIFI Projects, Redtone Telecommunications Sdn Bhd
Mr. Ko Chuan Zhen
CEO, Plus Solar Systems Sdn Bhd
Mr. Ong Yong Xun
Founder of JomStudy
Dr. Roslan Bakri Zakaria
Entrepreneurship, Innovation & Digital Transformation Connoisseur, Random Collectives
Assoc. Prof. Dr. Sonny Zulhuda
International Islamic University Malaysia
Mr. Ts. Saravanan Belusami
CEO, PTVADS
Ms. Adiratna Shahrul
Manager Data Analyst, Human Capital Innovation, Group Human Capital Management, Telekom Malaysia.
Ms. Muna Irsalina Mohd Jamil
MAGIC, Cyberjaya.