Bachelor of Management (Hons.)
(R3 – DL/345/6/0145)
This part-time open and distance learning (ODL) programme provides opportunities to those who are unable to study full-time to have more flexibility to earn a degree qualification. This effort is to create and achieve a holistic and knowledge-centric society. This programme imparts education through media and information technology approaches taught by our highly qualified and experienced lecturers. This is the only Bachelor's degree programme at Multimedia University that allows students to study at their own time, place and pace. Classes are fully online and assessments are 100% coursework.
Candidates without academic qualifications such as Diploma or Foundation or equivalent may enter the programme using the APEL (A) Level 6 qualification.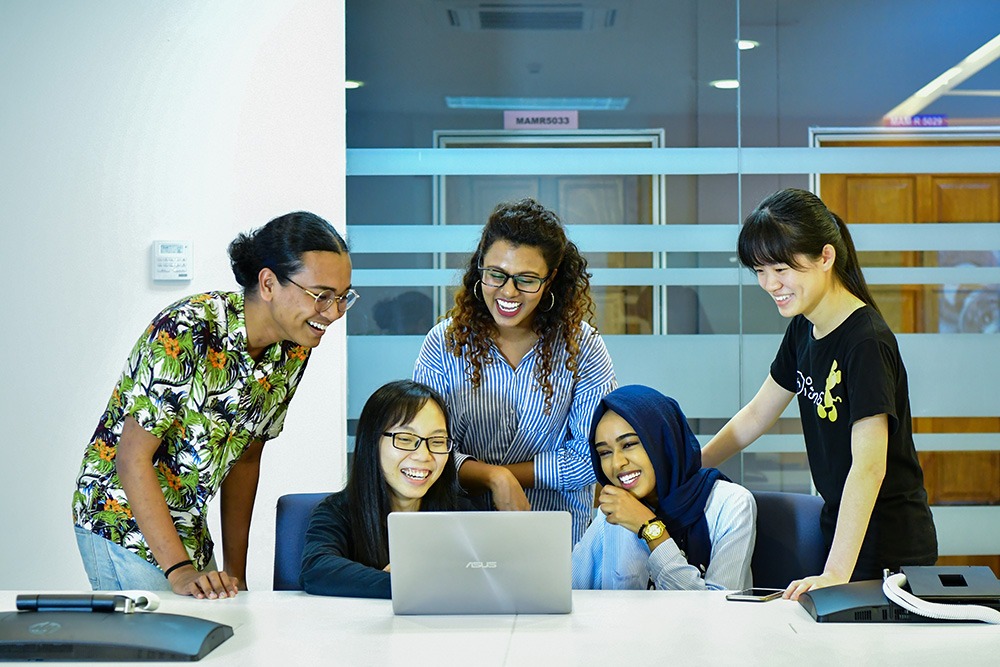 ENTRY REQUIREMENTS
Note:
*The requirement to Pass Mathematics and English subjects can be waived should the qualifications contain Mathematics and English subjects with equivalent/ higher achievement.
Those without a pass in Mathematics and/or English at SPM level or equivalent can be admitted but are required to attend special enhancement course(s). These special enhancement courses should be SPM equivalent, remedial in nature. Students must pass the Mathematics and English enhancement courses as a prerequisite to related core courses taught in English.
**DKM/DLKM/DVM candidates may be required to undergo Bridging Programme as an additional requirement.
English Entry Requirement for International Students:
All undergraduate programmes offered by Faculty of Management require a minimum score of 5.5 in IELTS or its equivalent, except for Bachelor of Finance (Hons.) and Bachelor of Financial Engineering (Hons.), which require a minimum score of 6.0 in IELTS or its equivalent.
PROGRAMME STRUCTURE 2022/23
Note: The above programme structure serves as a general guide.
PROGRAMME OBJECTIVES AND OUTCOMES
This programme aims to produce graduates with the following quality after several years of graduation:
Graduates who demonstrate business management knowledge, numeracy and problem solving skills in various business management issues
Graduates with sound interpersonal skills, leadership and professionalism, to lead and demonstrate entrepreneurial mindset in the field of management or related profession.
Graduates who embrace global business and management view by using practical, communication and analytical skills to contribute well to industry development
Upon graduation, the graduates are expected to achieve or attain the following outcomes:
Demonstrate knowledge and competency in business management
Exhibit critical thinking and problem solving skills based on a systematic and scientific approach
Utilize practical management skills and techniques in various business events
Develop social and communication skills to interact responsibly in a multicultural environment
Demonstrate relevant digital skills in business management
Able to analyze and interpret numerical information to solve business management problems
Demonstrate leadership skills and responsibility in managing business management issues
Acquire entrepreneurial and managerial skills in planning and organizing projects
Adhere to ethical values, professionalism and humanities in solving various business management issues
APEL (C)
Transfer your experiential learning to our courses via APEL (C). Refer guidelines here.
CAREER PROSPECTS
Executives and Managers for Human Resource Management, Business Management, Project Management, Business Development, Sales, And Education.
External Advisor
Assoc. Prof. Dr. Fariza Khalid
Center for Shaping Advanced and Professional Education, UKM
Appointment duration: Trimester 2, 2021/22 until Trimester 1, 2023/24
Industrial Advisor
Mr Nazrul Aziz
TalentCorp
Appointment duration: Trimester 2, 2021/22 until Trimester 1, 2023/24