Invitation to a Virtual Reunion by Faculty of Management
Dear Permata Dunia of the Faculty of Management (FOM),
You are invited to the first VIRTUAL REUNION by the Faculty of Management (FOM),
With the theme of "Embracing FOMily ties – Linking the past; Bridging the Future", we would like to invite you to join the event and reminisce with friends and classmates of your
 faculty. This is the time of reunion, which could bond you back together with your colleagues and get in touch with your batch!
Register now via the link below:
https://forms.gle/ovtbUNK2d2ZpWd4B6
Or scan our QR code below and don't forget to share the invitation with all of your fellow FOM Alumni!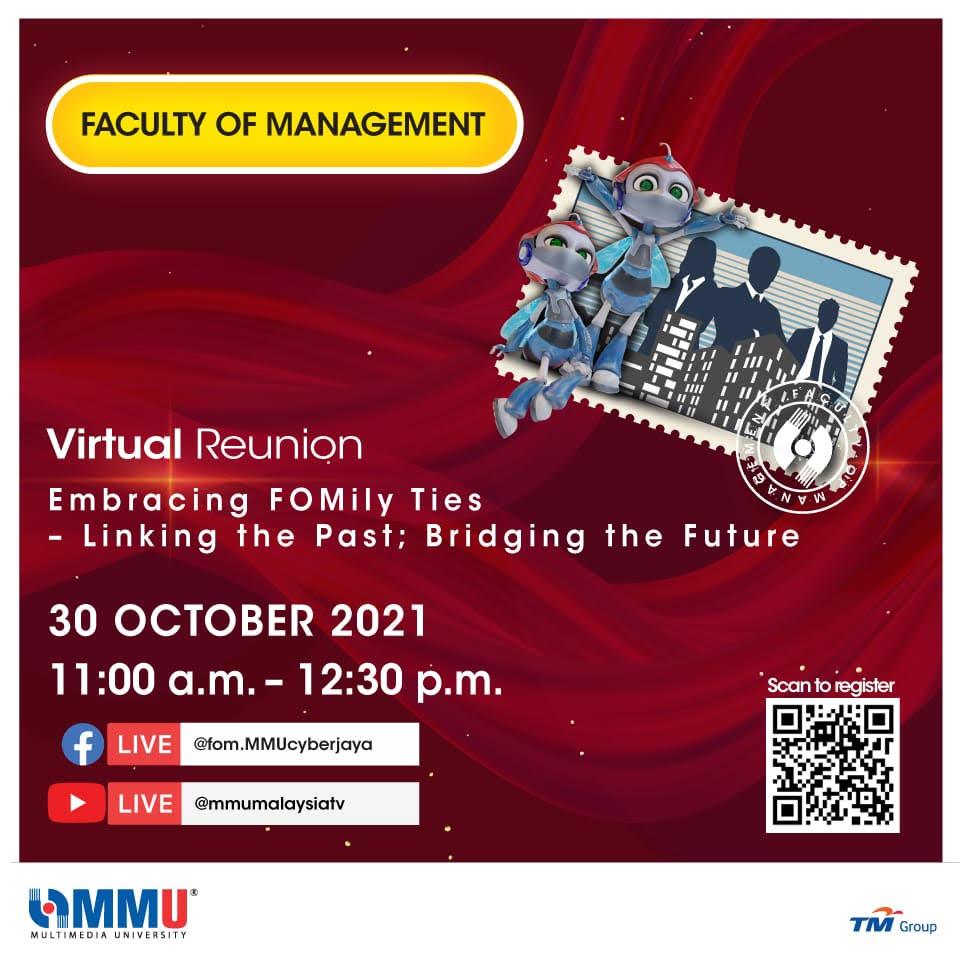 Reminisce your memories of FOM/ MMU by sharing your best moments with us!
Upload & share your best wishes, memories, photos, etc. here:
https://tinyurl.com/FOMilyties
By 25 October 2021
Stand a chance to win a pool of RM500 prizes!
Thank you.
 …………………………………………….
This message is delivered by the Centre for Alumni
on behalf of Faculty of Management