Career Fair – Build Your Future 2023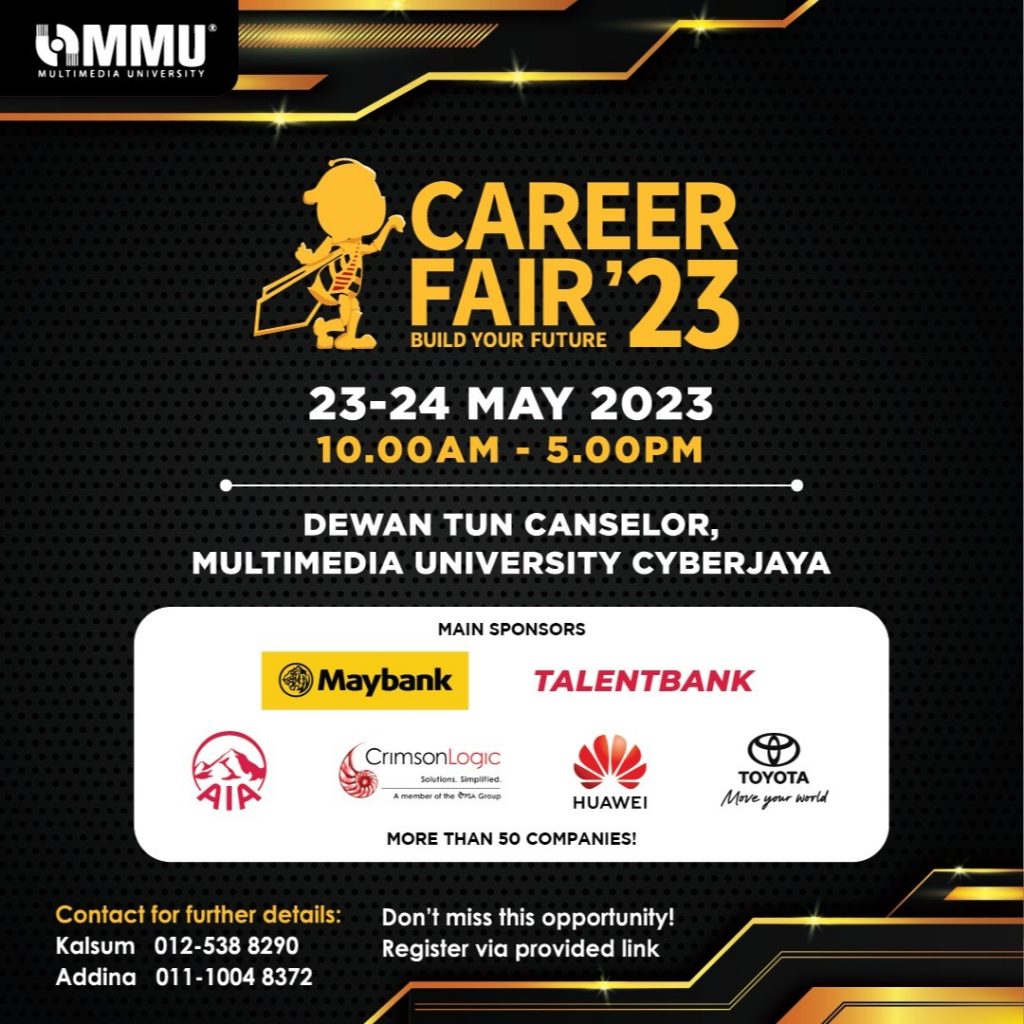 🎓 Are you ready to take your career to the next level? Join us for the upcoming Career Fair and explore job opportunities with top companies! 🚀
👉 What is Career Fair?
Career Fair is a platform that connects job seekers with potential employers, offering a chance to learn more about the companies and available positions.
👉 How to join Career Fair?
Simply register for the event using the link in our bio and prepare your resume and a positive attitude!
👉 Who can join?
EVERYONE. That's right, this event is open to all. MMU students & non MMU students alike.
👉 When will the event be held?
The Career Fair will be held on 23 and 24 May. Mark your calendars and don't miss out!
👉 Where will it be held?
Dewan Tun Canselor, Multimedia University Cyberjaya
👉 Registration link
https://forms.gle/rtmrkuQ4CAxgHQae6
Don't wait! Register now to secure your spot at this exciting event! We can't wait to see you there. 🤝