On 28th August 2017, Multimedia University (MMU) was awarded the Premier Digital Tech University status by the Ministry of Higher Education (MOHE), in recognition of its achievements and dedication in offering top-notch digital technology courses, and in doing so ensuring the continued supply of highly-skilled graduates needed by the digital economy locally and globally.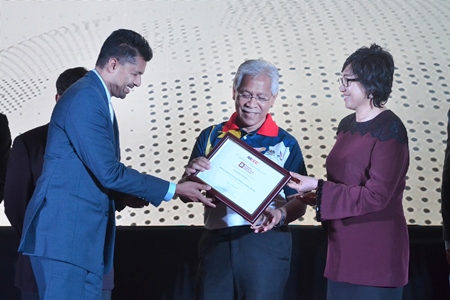 Prof. Datuk Dr. Ahmad Rafi Mohamed Eshaq, President of MMU, received the prestigious award from Dato' Seri Idris Jusoh, Minister of Higher Education, at MOHE's office in Putrajaya.
MMU stood among seven other universities in receiving the status, together with Universiti Malaya, Universiti Teknologi Malaysia, Universiti Teknologi Mara, Tunku Abdul Rahman University College, Sunway University, Taylor's University and Asia Pacific University.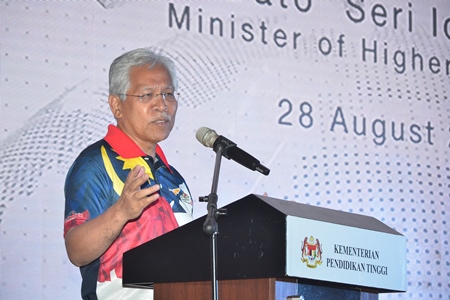 Dato' Seri Idris express his belief that these institutes of higher learning would be able to continuously nurture world-class, high-level digital tech talents, which in turn will attract multinational corporations to set up operations in the country.  With Malaysia ushering in the Fourth Industrial Revolution, Idris said, the higher education industry must take the lead as the producer of top-flight information technology professionals.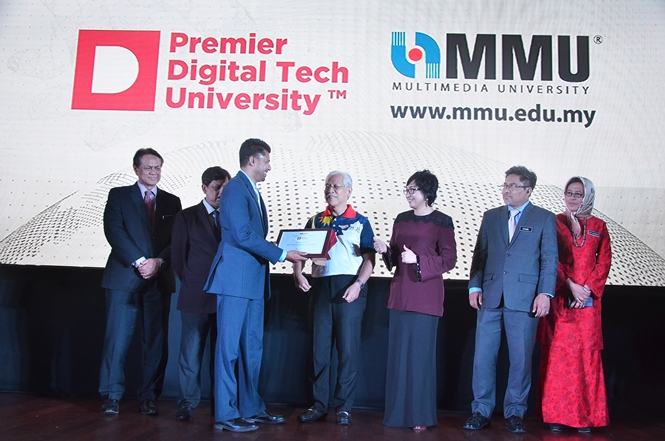 At the same ceremony, an additional five polytechnics received the Preferred Digital Tech Polytechnic status. These were Politeknik Balik Pulau in Penang, Politeknik Mersing in Johor, Politeknik Sultan Idris Shah in Selangor, Politeknik Sultan Mizan Zainal Abidin in Terengganu and Politeknik Ungku Omar in Perak. Also present were Datuk Yasmin Mahmood, Chief Executive Officer of Malaysia Digital Economy Corporation (MDEC), and Prof Datuk Mohd Ismail Abd Aziz, the Director-General of Polytechnic Education Department.