Selamat Hari Malaysia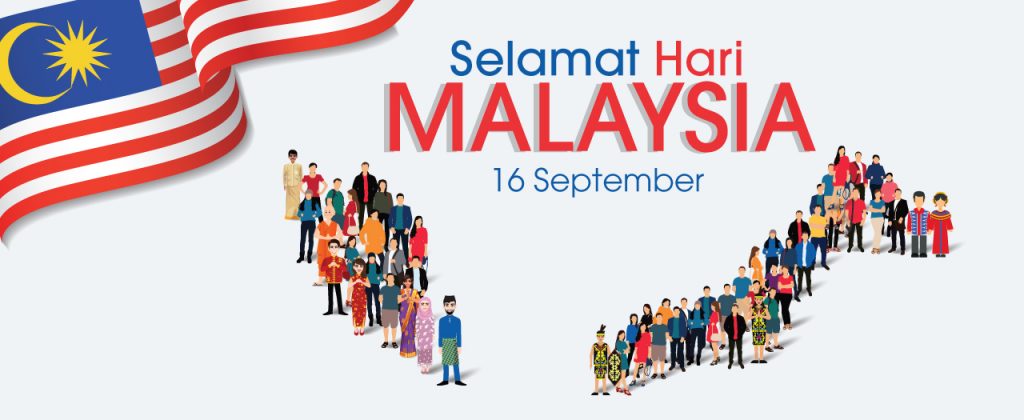 On September 16, 1963, marked another historical moment when Sabah, Sarawak and Singapore joined the Federation of Malaya to form Malaysia. Singapore left the coalition two years later. This event initiated a new era to build and develop our country prior to the Independence gained in 1957. Since then, Malaysia Day is celebrated on September 16, every year to commemorate the establishment of Malaysia and as an event to continue creating a unified Malaysia.
Our country is well-known for its cultural, religious and linguistic diversity. Embracing and appreciating the beauty of differences make Malaysians grow fond of each other and stand together to become a great nation. Look at how strong we stand to combat the COVID-19 together, and continue to break the chain as ONE, we can survive and overcome this great challenge!
Wishing all Malaysians, a Happy Malaysia Day! Hope this day will keep us united with harmony!