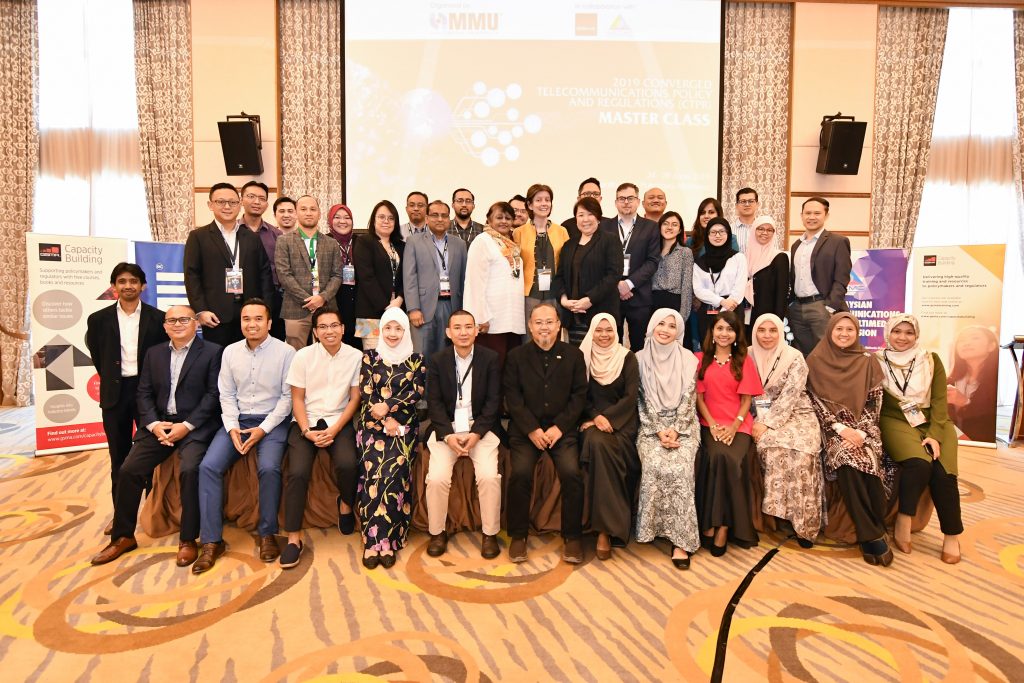 Multimedia University (MMU) hosted a five-day programme of 2019 Converged Telecommunications Policy and Regulations (CTPR) Master Class at Zenith Hotel, Putrajaya recently. The programme was supported by GSM Association (GSMA) and Malaysian Communications and Multimedia Commission (MCMC). Attended by representatives from national and international regulatory agencies, telecommunication service providers, government agencies and many more, this programme serves as an avenue for an intellectual discourse that is related to the fast-changing landscape of the converged communication, ICT and mobile industry.
The programme also introduced five modules namely Converged Policy and Collaborative Regulations, Managing Spectrum to Maximise Social and Economic Benefits, Emerging Technologies and Networks, Digital Business and Economics as well as Smart Digital Nation, Cities and Communities. The participants learned and gained invaluable insights through the sharing sessions by the reputable experts and speakers in the converged telecommunication space, which were from Cyber Security Malaysia, MDEC, MMU, MCMC and GSMA (London, Asia Pacific and Australia). The participants also visited Huawei Customer Solution Innovation & Integration Experience Centre (CSIC) in Kuala Lumpur as the industry visit activity.
During the closing dinner, the programme was honoured by the presence of Datin Paduka Ir. Dr. Siti Hamisah Tapsir, Higher Education Director General, who represented the Deputy Minister of Education (MOE). The dinner was also attended by Prof. Datuk Ts. Dr. Ahmad Rafi Mohamed Eshaq, the President of MMU and other representatives from MCMC and GSMA.