FET Peer Tutoring Program
About Peer Tutoring Programme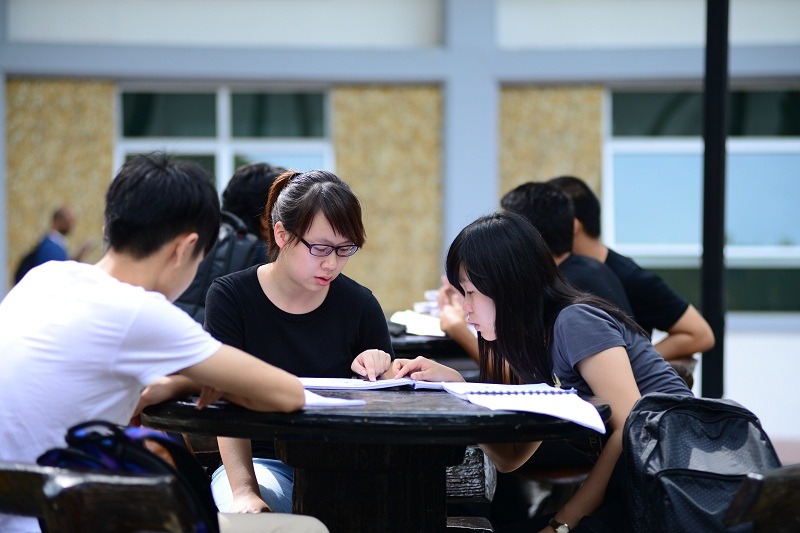 The FET Peer Tutoring Programme is initiated by Faculty of Engineering and Technology, Multimedia University in collaboration with Golden Key Society and Engineering Society to help students improve their academic performance. In this programme, student volunteers conduct extra classes as a supplement to normal lecture and tutorial classes. This programme is opened to all FET foundation and degree students with the aim to help them excel in their studies. In short, peer tutoring is about students helping students.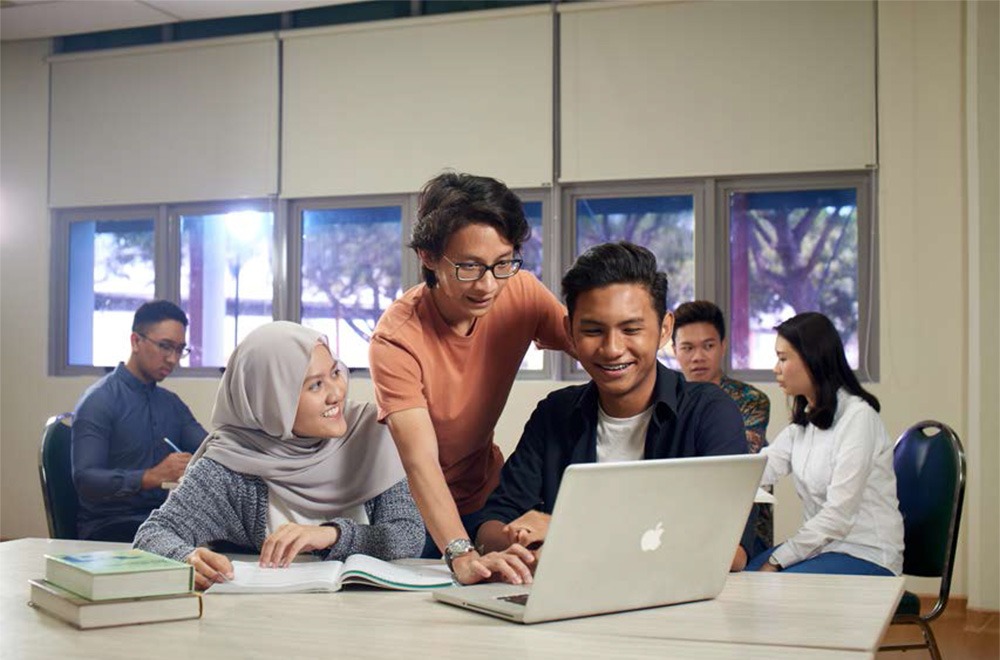 The Peer Tutoring Class gives focus on discussing tutorial and past year examination questions, while theories and concepts are discussed when necessary. The Peer Learning Class gives focus on fundamental topics. It helps student from various subjects who may want to revise a particular topic that they have learnt previously or those who want to strengthen their understanding. At the same time, the programme also helps to enhance the knowledge and soft-skill of peer tutors.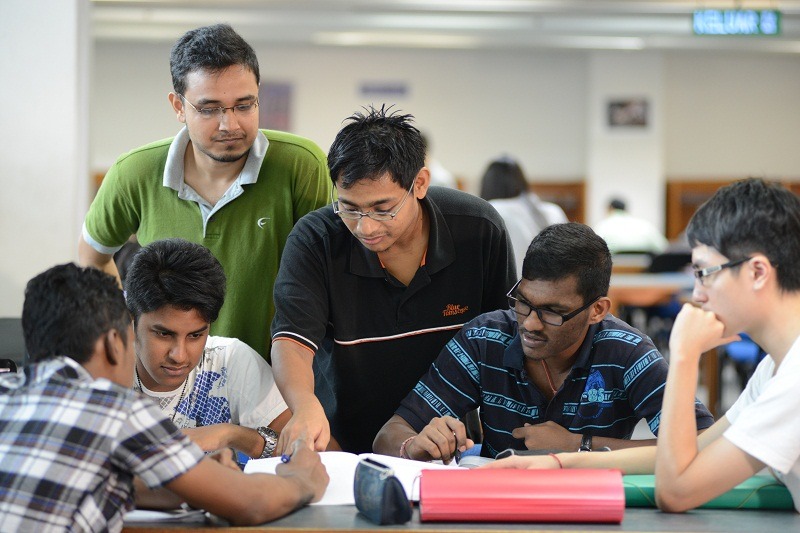 To engage peer tutors to guide and assist students in critical or pre-requisite subjects.
To engage peer tutors to guide and assist students in preparatory or fundamental topics.
To enhance the knowledge and soft-skill of peer tutors.
Able to experience and learn how peer-tutors understand a concept or solve a problem.
Able to gain more hands-on practices on tutorials and exam based questions.
Able to receive individualized attention from peer tutors.
Able to feel more comfortable and open to discuss and seek advice from peer tutors.
Able to reinforce own understanding of the subject.
Able to gain soft skills and experience which may help in future goals.
Able to pass down learning skills and experiences to juniors.
Being awarded with a certificate of appreciation and SAPS points.
Being presented with book vouchers and gifts.
Improvement of student results!
Statistic shows that students who joined peer tutor classes have improved their results
Good job!
If this program was here last year, I would have passed Maths 2. Good job whoever this program.
One of the BEST peer tutor!
I feel that this helps me to understand the questions better due to the elaboration in the principles used for each questions to solve the problem.
The tutor knows how to explain.
The tutor is my friend so I am perfectly comfortable learning from her.
The tutor is one of the cleverest students I have ever met in MMU and I hope he continues teaching us in all the remaining peer tutor sessions.
It was the best class of tutorial with the best teacher!
Looking forward to more lessons in the future, because it allows me to understand the topic better.
The tutor is very kind as well as so helpful.
Hoping for this peer tutor class will be continued until week 10/11. This class really helps me to understand better.
I want to complete this program until week 9!
This program is very helpful for preparation prior to final exam.
Good porgram. I appreciate!
All is good. I am hopeful that the program will enable me to be ready for my finals
Thanks for the technique of integration. I can study for this chapter with more effectiveness.
Nothing to say but well done!
A very good program. FET should continue running the program as it benefits both the tutor and the students.
Hope got more slots so I can learn more.
Teaching others is like having revision for myself. Some of the things taught are used in my current study. It improves my communication and social skills. Tutors and students can be friend easily.
I'm actually doing revision for myself at the same time when I was preparing for the class. I can now speak more fluently in public compared to the first time becoming a peer tutor.
When I share what I know with my peer friends, I was able to discover and understand some part that I overlooked before. All in all, I was able to grasp and apply the subject I teach in a much more efficient way.
Sharing knowledge with others requires communication and interpersonal skills. Since it provides a win-win benefits for both the tutor and the students, I hope this program remains in the near future.
After joining this program, I have to prepare the materials to be discussed in the class every week and some of them are even what I have learnt but forgotten. This actually helped me to recall what I have learnt and help me in the subjects that I'm currently taking.
In this process, I'm able to know more people and even make new friends with them. The best part is, I actually feel glad when they really appreciate the help I've given. I'm feeling proud to be a part of this program, please keep it up! Thanks!
FET Peer Tutoring Programme is initiated by Faculty of Engineering and Technology (FET) to help students in their studies through the guidance of student volunteers proudly designated as peer tutors. Under this approach, students are able to experience and learn how peer tutors understand a concept or solve a problem.
Since it began in 2012, the programme has benefited more than 500 students. We have seen a strong contribution from 126 peer tutors and their involvements are especially important to the continual growth and success of the programme.
In view of this, we are seeking your contribution to this programme. Your contribution are most welcomed and invaluable as they allow us to better recognize and reward the selfless contribution and dedication of our peer tutors.
Your contribution will be listed on the donor recognition page.
For any queries, please contact:
Dr. Yasothei A/P Suppiah @ Supaya
+606-252 3814
yasothei.suppiah@mmu.edu.my
Dr. Yap Yee Ling
+606-252 3397
ylyap@mmu.edu.my
Thank you for your consideration and support.
Contribution form
To contribute to this program, please download and complete the following contribution form
Donor recognition
We are very appreciative of our donors and their support of FET Peer Tutoring Program's aspiration. Every contribution makes a difference.
Assoc. Prof. Dr. Alan Tan Wee Chiat
Assoc. Prof. Dr. Lim Heng Siong
Assoc. Prof. Dr. Lim Way Soong
Assoc. Prof. Dr. Fazly Salleh Abas
E-Voyage 2013
E-Voyage 2014
E-Voyage 2015
E-Voyage 2016
Corporate Communications Unit (CCU)
*In alphabetical order