Centre for Advanced Mechanical and Green Technology (CAMGT)
Research Centre
About Us
The Centre for Advanced Mechanical and Green Technology has the vision to become a centre of excellence for research, development and innovation in green technology and its enabling materials.
As the depletion of natural resources and degradation of the environment continue, sustainability and environmental responsibility have become important considerations, leading to the idea of green technology in such wide ranging engineering activities as in the production, utilization and conservation of resources and energy.
It is in this spirit that the centre researchers, mainly in mechanical science and engineering, are contributing to the green cause, either directly or indirectly. The principal thrust areas are advanced materials, which deals with innovative and high performance materials, and thermo-fluids, which deals with all things energetic and power-producing, through the media of heat, fluid and solid.
Address:

Centre for Advanced Mechanical and Green Technology (CAMGT)
Faculty of Engineering & Technology,
Multimedia University,
Jalan Ayer Keroh Lama,
75450, Bukit Beruang,
Melaka, Malaysia
Telephone:

+606-2523342
(Dr. Chen Gooi Mee)
Email:

gmchen@mmu.edu.my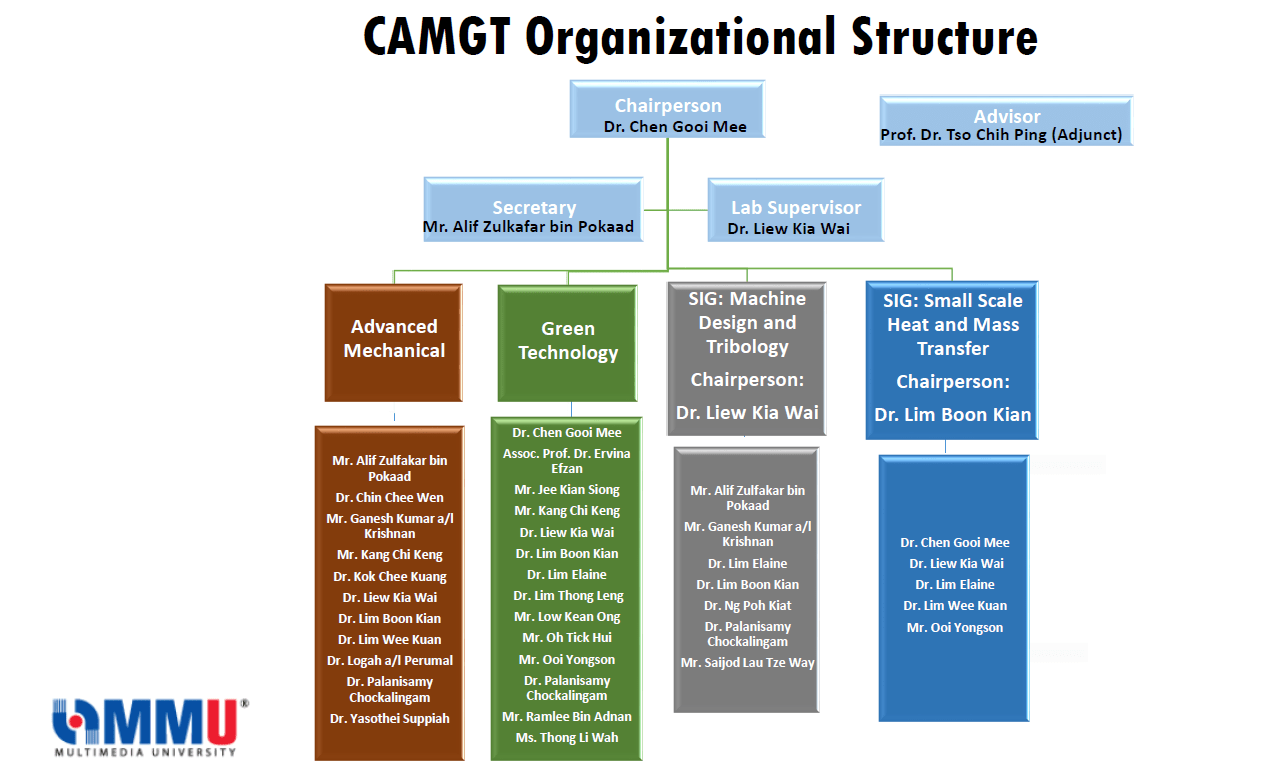 People & Research
Adminstrative
Special Interest Group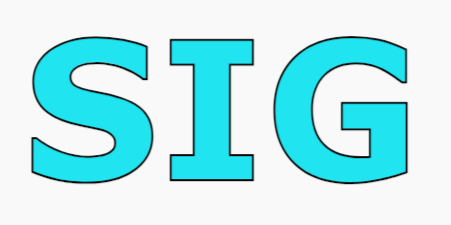 Machine Design and Tribology

led by Dr. Liew Kia Wai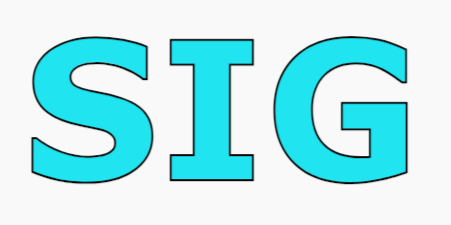 Small Scale Heat and Mass Transfer

led by Dr. Lim Boon Kian
Members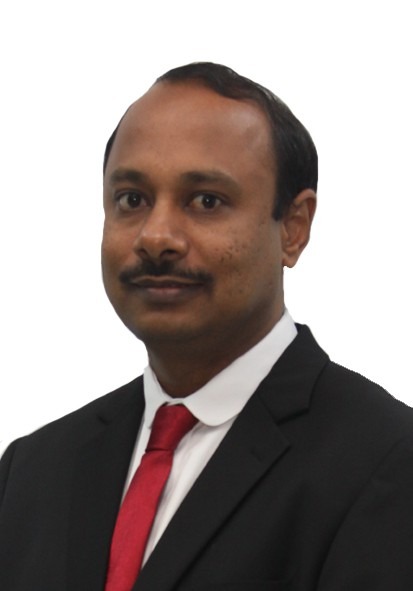 Environmental friendly machining, Additive Manufacturing, Microwave Cladding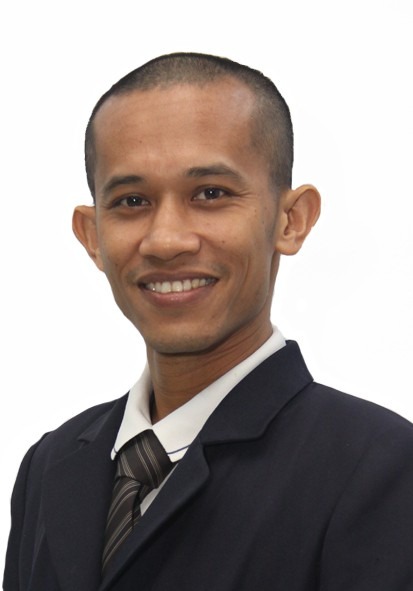 Energy absorption, fibre reinforced plastics composites, structures, crashworthiness
Postgraduate students
Mr. Low Lay Chen
PhD (Engineering) student
Mr. Mirza Farrukh Baig
PhD (Engineering) student
Mr. Ooi Yongson
PhD (Engineering) student
Mr. Yong Yik Seng
PhD (Engineering) student
Ms. Siti Syazwani Nordin
PhD (Engineering) student
Mr. Amos Loh Kok Wy
Master of Engineering Science student
Ms. Hana Ahmedelbashir Abdelmagid Abdalla
Master of Engineering Science student
Mr. Kang Chun Quan
Master of Engineering Science student
Mr. Ng Kean Pin
Master of Engineering Science student
Mr. Robin Edmund Tan Jin Hong
Master of Engineering Science student
Mr. Teo Guo Sheng
Master of Engineering Science student