Many of our alumni have managed to become innovators and industrial leaders on their own.
At FOB, we are committed to celebrating the success of our alumni's. While they're out there achieving their dreams, we would like to share about their journey to help inspire others. Each member of our alumni has a story to tell, and we're gathering them here.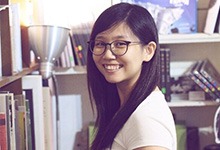 Lim Wei Ting
Co-founder & Chief Strategist of Quadby
Lim Wei Ting graduated in 2013 with a degree in Bachelor of Business Administration (Hons) Marketing Management. She joined Astro as a fresh graduate under Customer Lifecycle Management team for 2 years 8 months, then went on to Tune Talk in charge of Business Intelligence & Loyalty. Deciding to take a leap of faith, she ventured into the entrepreneurship in 2018. She's now the Co-founder and Chief Strategy Officer of Quadby – a student directory and community app for Gen Z university students. Quadby is the nation's largest student community app, existing to create a world where no young person feels invisible again, a world which opportunities are democratized and not limited to specific elite groups.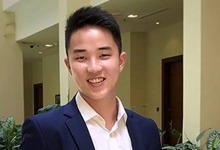 Tai Zi Kang
Founder of FITGEAR and OXWHITE, E-commerce entrepreneur

Tai Zi Kang graduated in 2014 with a degree in Bachelor of Business Administration (Hons) International Business. He is now an entrepreneur and the founder of FITGEAR™ – a modern outdoor and lifestyle brand which strive to design and produce world-class quality outdoor gears for everyone at an affordable price. In 2017, FITGEAR had successfully delivered more than 50,000 items to 22,000 customers across worldwide.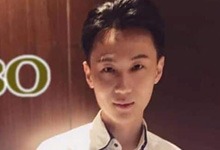 Terry Swee
Managing Director, Wonson Enterprise

In 2011, Terry started off his career as a marketing executive in a society club. While working, he started his own business. His first business was importing solar car ventilator product, but it failed due to market buying culture. Terry then went on exploring the food industry and in 2015 he has created a new product with his own brand "Vesbo". His star product Vesbo is the "Instant porridge with Bird Nest" which is available at Aeon, TV shopping (Wow shop & Go shop), on various e-commerce platforms. The good news is his company also export Vesbo products to China & South Korea.
In 2015, the company sold 3000 units of the Instant Porridge with Bird Nest". The sales of Vesbo products doubled each year. The company aims to provide a full range of affordable healthy instant food product to consumers.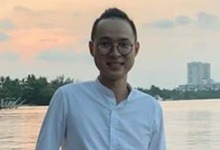 Lok Yong Shern
Founder of Fortunext Marketing
Lok Yong Shern graduated in 2014 with a degree in Bachelor of Business Administration (Hons) Marketing Management. He joined Singapore Telecommunication and then went on to CIMB Bank Berhad Singapore. After 2 years in Singapore, he was sent to Phnom Penh, Cambodia to run a recruitment firm for 2 years, leading a team of 15. And now, he is the Founder of Fortunext Marketing – a one-stop solution provider for businesses-on-wheels.