Ir. Dr. Vik Tor Goh is a Senior Lecturer in the Faculty of Engineering, Multimedia University, Malaysia. He received his B.Eng. (Hons.) Electronics majoring in Telecommunications and M.Eng.Sc. degrees from Multimedia University, Malaysia in 2002 and 2006, respectively. Following that, he obtained a PhD in Computer Science from Queensland University of Technology, Australia in 2010 for his research on intrusion detection.
Dr. Goh was awarded the prestigious (ISC)2 Information Security Scholarship for two consecutive years, in 2007 and 2008, for his pioneering work in intrusion detection. His current research interests include information security, IR4.0, and mobile development. In addition to a being a qualified Chartered Engineer (CEng, IET), he is also certified as a CISSP, CCNA-CCAI and HCDA.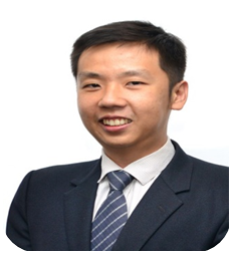 Timothy TzenVun Yap received his Master of Engineering Science (M.EngSc) from Multimedia University, Malaysia in 2006. He is currently a lecturer in the Faculty of Computing and Informatics, Multimedia University, Malaysia. His research interests include system identification, control engineering, machine learning, human computer interaction in the mobile space, augmented reality, biometrics and gait analysis, and Big Data. His M.EngSc study involves other areas such as nonlinear systems, perturbation signal design and process modelling.
He is currently involved on a few projects from the Fundamental Research Grant Scheme. These projects include wood defect classification to landslide monitoring early warning system. He has published a number of conference and journal papers related to bilinear and direction-dependent systems, modelling of heating processes, ill-conditioned systems, augmented reality and mobile interaction in 3D space.