MMU Muet Webinar 2020 – Join Us!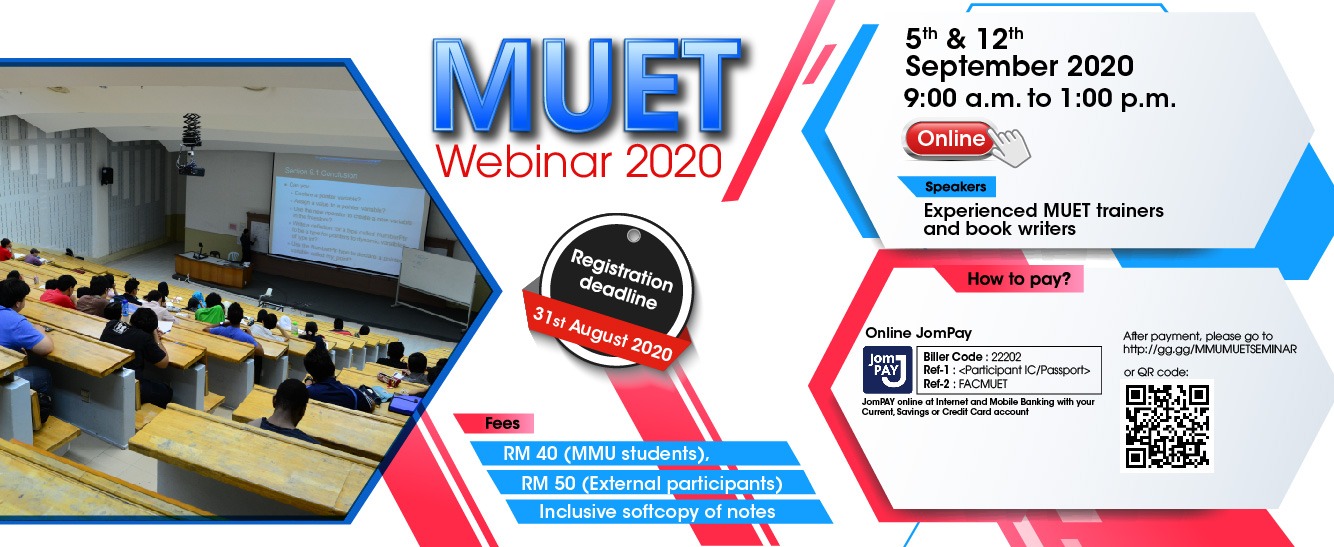 Sitting for MUET soon? Anxious? Nervous? Clueless? Chillax! 😉
Get valuable tips and guidance from experienced MUET trainers. Limited seats so grab them now. Just follow the instructions in the image to book your seat.
Dates:
05 Sept 2020 (Reading & Writing)
12 Sept 2020 (Listening & Speaking)
See you there!